Ora e-Cars
Invitational 2023
It was a great pleasure to welcome our most loyal clients in the idyllic setting of the Domaine de Manvilleon April 6th and 7th for the first edition of theOra e-Cars Invitational.
Thanks to our host Jérémie Picot and his team for their excellent welcome.
We had a very good time sharing and conviviality, and our guests were able to better understand our unique concept of reindustrialization of electric vehicles Neo Lithium.
Congratulations to the lucky winners of the Golf Tournament, Mr. Bourguignon father and son, from theHotel b design & spa.
We are looking forward to the 2024 edition...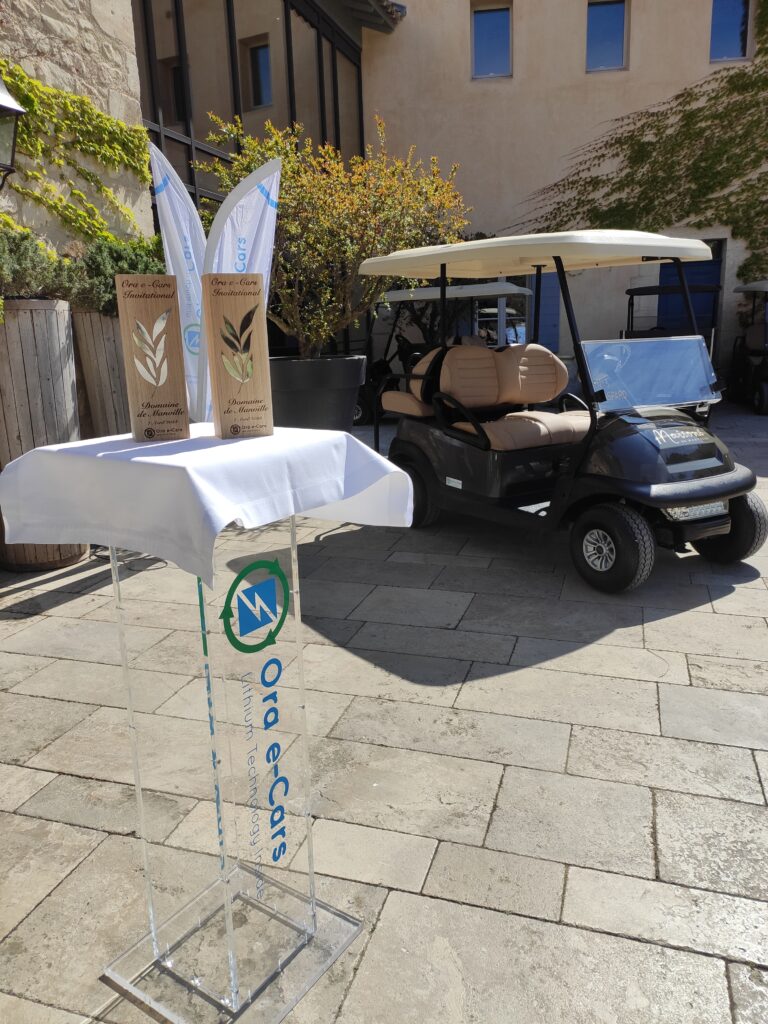 This year again, our teams participated in the SETT exhibition in Montpellier, which took place from November 7 to 9, 2022.
Thank you to all our customers and visitors for coming to meet us and (re) discover our eco-friendlyNeo Lithium vehicles.
Thank you to all the people who came to see us and with whom we had the pleasure to exchange.
For any request for a personalized quote, contact us !


Edition 2022
of the AIMG CUP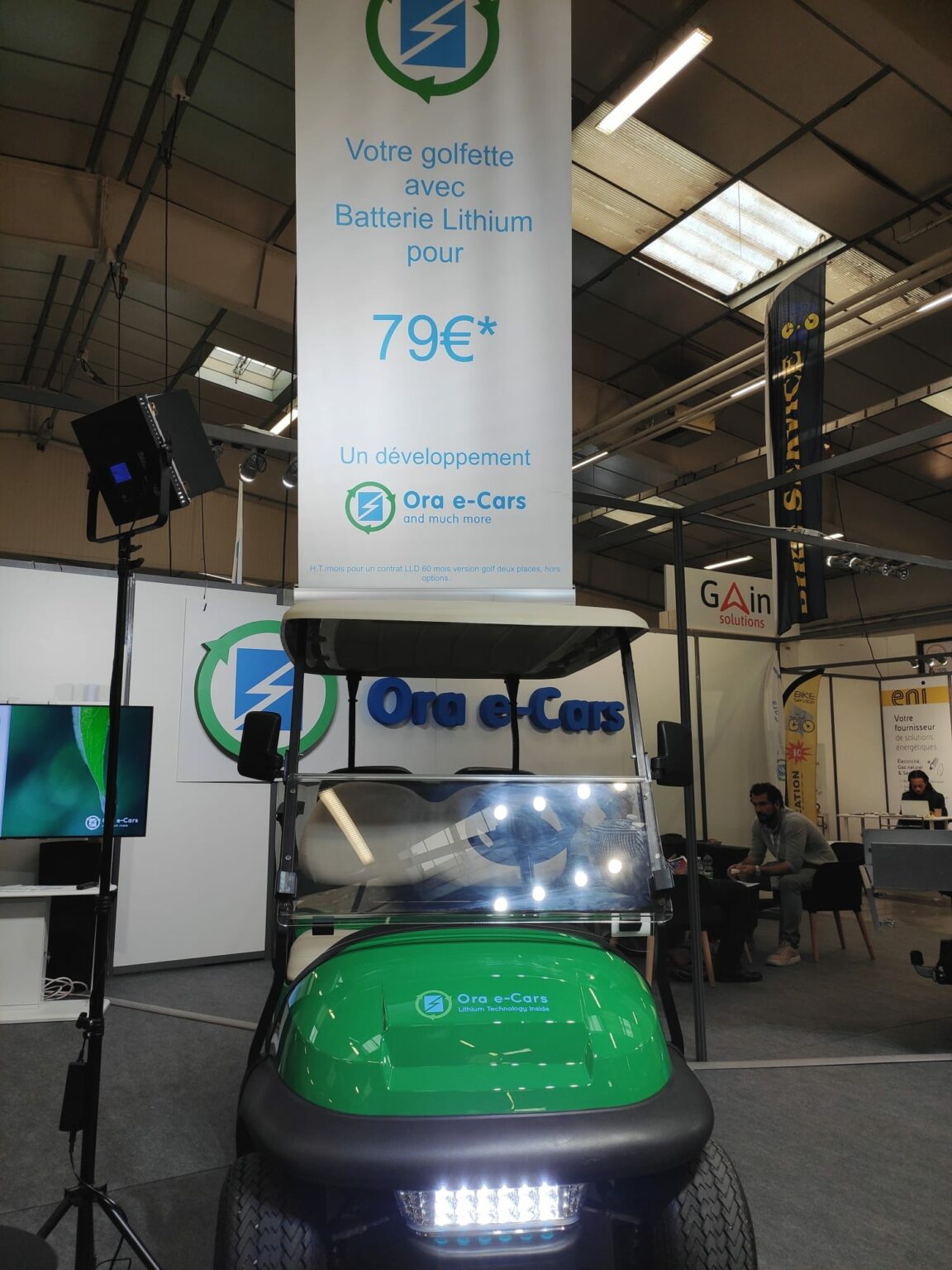 48 hours of turf
Sport Pro 2021
We were pleased to meet you at the 48h Sport Turf Pro 2021which was held at the Paris-Longchampracecourse,
Thank you for coming to visit us to discover our range of our range of eco-friendly Neo Lithium vehicles.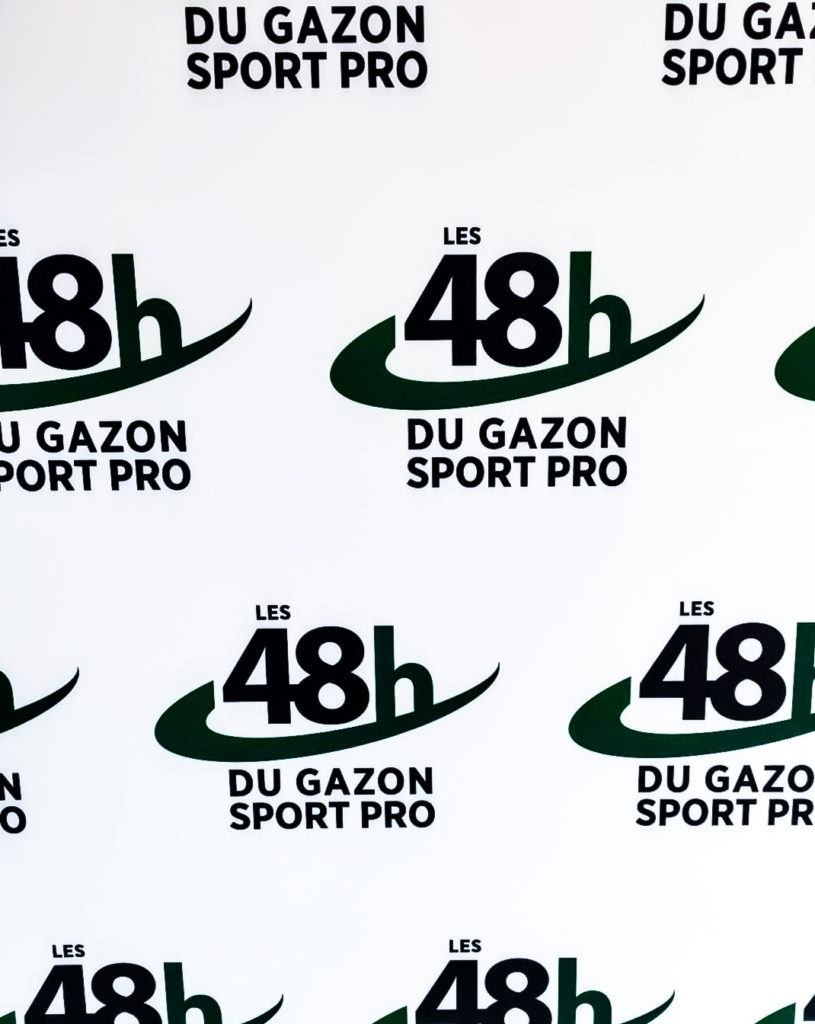 We were pleased to meet you at the SETT Trade Fair, at the Parc des Expositions in Montpellier on 2/3/4 November 2021, to present our range of eco-responsible electric vehicles. 
Thank you for visiting us in such large numbers to discover our concept.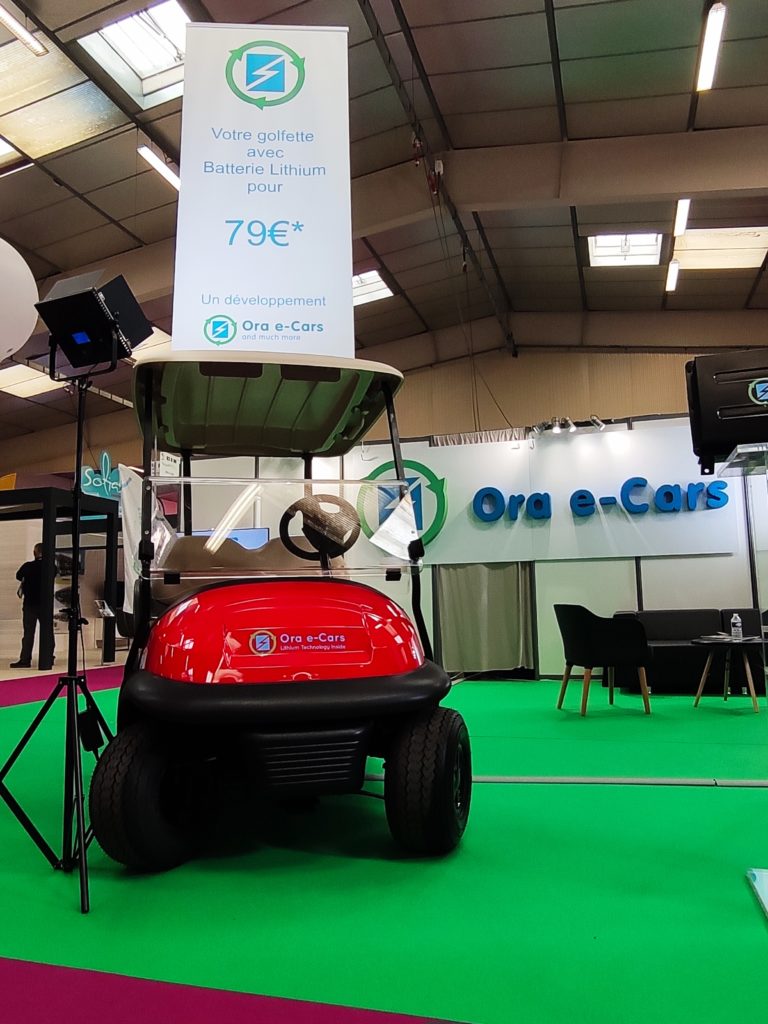 Ora e-Cars was present again this year at the
Atlantica exhibition
at the La Rochelle Exhibition Centre on 12, 13 and 14 October 2021.
On this occasion, we were happy to welcome you on our stand and to present you our Neo-Lithium eco-friendly electric vehicles.
We look forward to seeing you next year in Niort.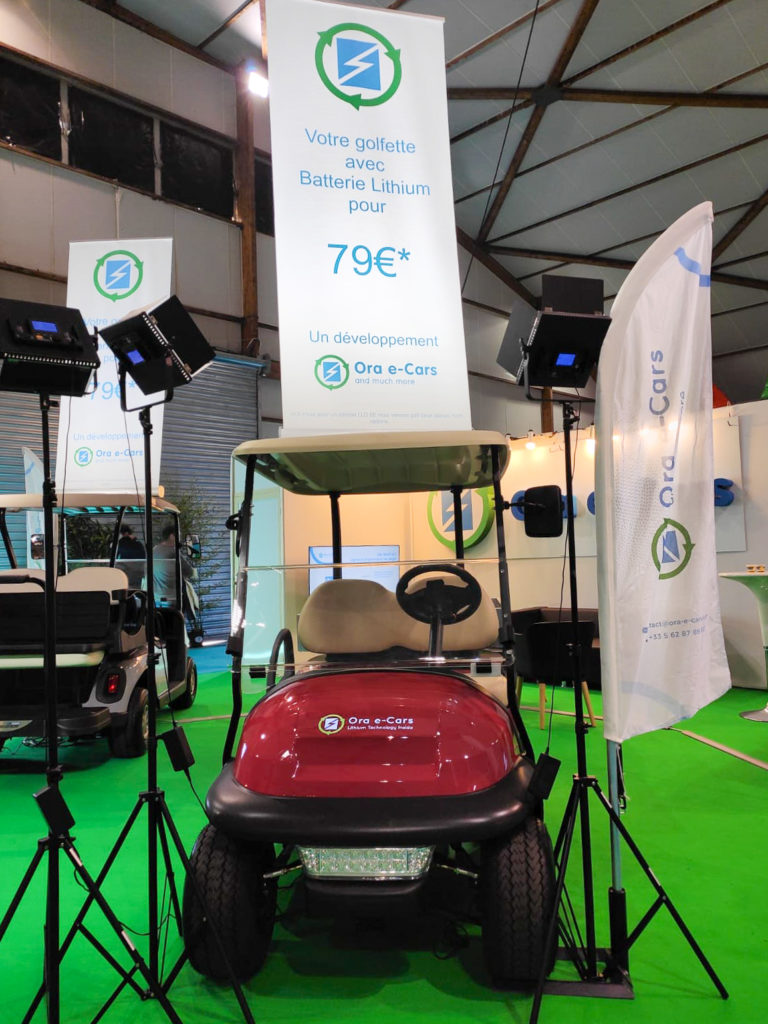 French Championship of Golf Trades Ora e-Cars
2021
Ora e-Cars is pleased to have been a partner of the 7th edition of the Ora e-Cars French Golf Championship which took place on 23 September 2021 on the golf course of Domaine de Manville.
Thanks to Promogolf for organising this event, and to the whole team at Domaine de Manville for their warm welcome.
Congratulations to the new French Golf Ora e-Cars 2021 champion, Sébastien Reisky from Golf Bluegreen of Guerville.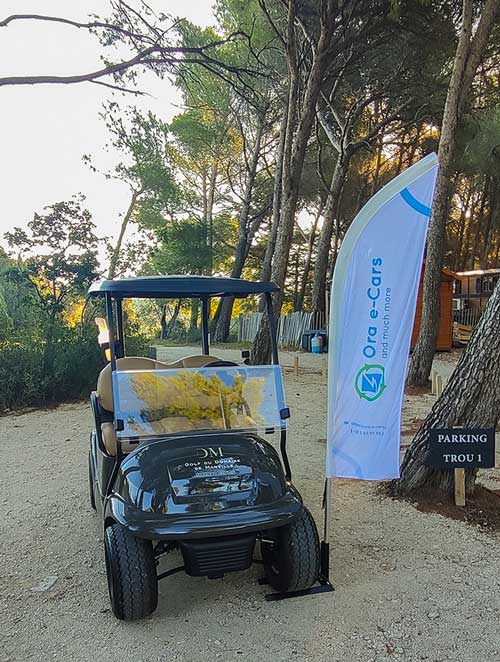 French Championship of Golf Professions Ora e-Cars 2020
Ora e-Cars is pleased to be the title partner of the 6th edition of the Ora e-Cars French Golf Skills Championshipwhich took place at Golf of Saint Cloud on Monday, October 26, 2020. 
Thanks to Promogolf for the organisation of this event, and to Denis Fabre for his warm welcome at the Golf de Saint Cloud.
Congratulations to Victoria Mercier from Bluegreen and Jean-Camille Cézard from Golf Lille Métropole, French Champion and Champion of the Ora e-Cars 2020 Golf Trades.
A look back at this exceptional day: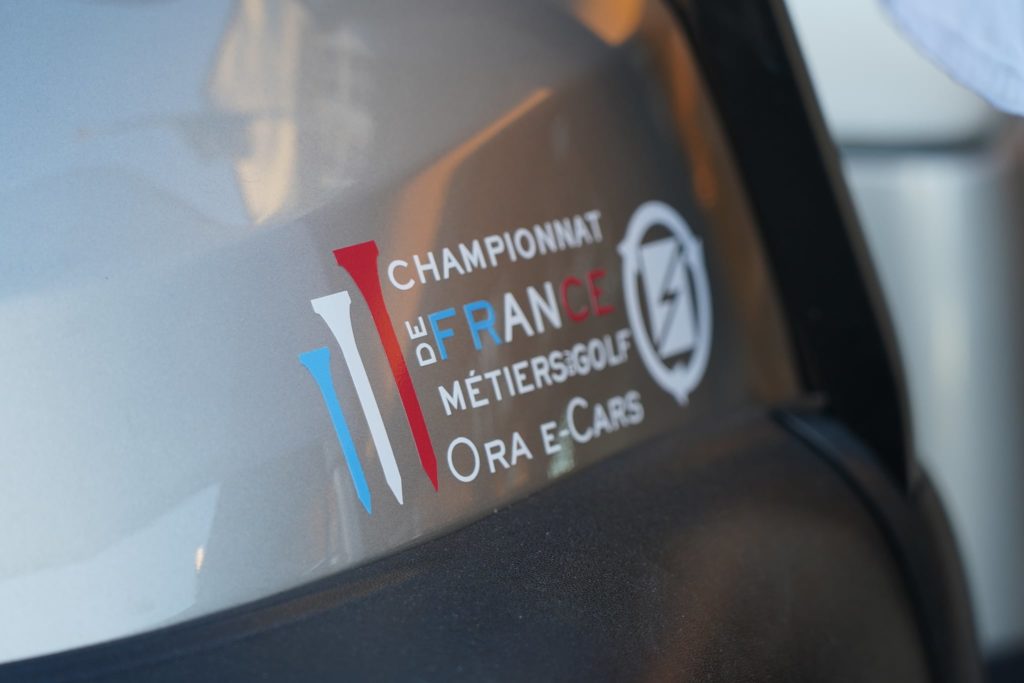 Ora e-Cars is present at Atlantica Lounge at the Parc Expo de La Rochelle on 13, 14 and 15 October 2020. We are pleased to welcome you on our booth to present our concept of eco-friendly Neo-Lithium electric carts. Exceptional offers are reserved for our kind visitors, in support of the campings industry.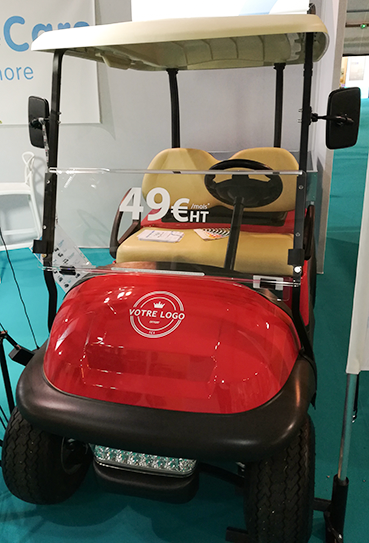 Ora e-Cars incorporates carbon fibre in its range of Neo Lithim vehicles
For its "Special Orders" department, Ora e-Cars has developed in its workshops a carbon fiber finishing system on certain vehicle parts.
Carbon fibre, the real star of composite materials, has interesting physical and mechanical properties:

> robustness and lightness
> resistance to cracking
> rigidity


Internalization and control of the manufacturing process

Inorder to reduce production costs, the carbon production unit will be entirely internalized in our workshops, and will benefit from the know-how of our specialized technicians trained in the specificities of this material.
The first developments have already been made on the following elements:

> Cup holders
> Front bumper
> Rear bumper

Easily malleable and versatile, carbon fibre should be added to other parts of our vehicles very soon...


Environmentally friendly approach
The use of this material is totally linked with our environmentally-friendly approach, as it allows us to reindustrialise damaged plastic parts destined for reycling center. 

Customised production
The mastery of this production process will allow us to produce exceptional customised vehicles, with high sandard services. 

Price on request.

Ora e-Cars Introduces Ora Smart Key

Technological innovation!
Ora e-Cars presents its latest technological innovation: ORA SMART KEY
It is a device that allows you to:
-secure your fleet of carts
-manage vehicle usage times


Thanks to ORA SMART KEYYou control access to your vehicle from the badge management software.

> Define the time slots in which the vehicle can be used
> Lock/unlock access to the vehicle.
NO MORE STEALING CARTS!!!

A 100% Ora e-Cars solution!

Ask for more information by mail at contact@ora-e-cars.com

Confined interview with Gilles Desplas by JLT FACTORY